Tide Pride - SHS Daily Bulletin

Wednesday, May 27, 2020
Today is Sun Screen Day

Follow us!
@shscrimsontide & @shsathleticsvt
@shscrimsontide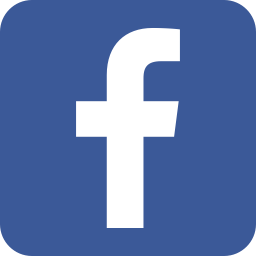 /shscrimsontide
HAPPY BIRTHDAY Ethan Godfrey Tomorrow: Madison Ashe, Paige Ashe, Anna DeAlmeida, Elias Manriquez, Taylor Wheatley
PROGRESS REPORTS will be May 28. Teachers will send emails to parents/guardians to update about student progress, indicate if student is on track with current expectations, if they need to do reassessments or if lack of progress has the student at risk for not earning credit for the course(s). Parents/guardians can always reach out to their child's teacher(s) or counselor.
COMMUNITY SERVICE Help make Barre look beautiful! Green up Day is Saturday, May 30. Meet at SHS at 8:00 a.m. and work to clean up trash and beautify Barre! We also need help hanging up signs and posting the event on social media. This event is 8:00 to noon. Are you interested in helping? Please contact Guin Fredricksen at gfredshs@buusd.org
SENIORS, WISH TO PURCHASE CHROMEBOOK? Please submit a $10 check made out to BUUSD and mail to: Barre Unified Union School, Attn: Lisa Perreault, 120 Ayers Street, Barre, Vermont 05641. Seniors who do not wish to purchase their assigned device should plan to return their chromebook, charger and case no later than June 15. A drop box is available at the main office.
JUNE 12 Final day for school for students.
LIBRARY HAPPENINGS You can request books from the library! Please go to the library website or the Tide Pride C-19 Library page to see the procedure and to request books.
CAPTAIN'S CORNER Keep updated on all things Tide Nation as we battle the C-19 virus! Check out my daily posting, Captain's Log, and many other features in the Tide Pride: C-19 Edition using this link: https://docs.google.com/document/d/1Yy9V8iXTMC7to83Lx74YQo43JsAb2cMc47SLFFz9mgs/edit
2020 GRADUATES - ENJOY TAKEOUT ON VSAC Every Friday until June 26, VSAC will randomly pick 5 seniors to get a $50 takeout meal from your favorite local restaurant or food business! Post a photo with the hashtag #VSACDelivers and tag @802VSAC. VSAC will choose 5 winners every Friday at 4:30 and be in contact with you about what you want to eat! You'll also receive a $50 Gift of College Card, courtesy of Vermont's 529 Savings Plan administered by VSAC. And everyone who posts a photo is entered into a drawing for $529 in the Vermont Higher Education Investment Plan. Email haskell@vsac.org for more information.
VOLUNTEERS NEEDED The Red Cross is seeking volunteers to support blood drives in Vermont communities. Contact Erica Fuller at (802) 735-8842 or Erica.Fuller4@redcross.org if you are interested in helping out.
DID YOU KNOW? Vermont has been recognized as one of the top two states around lowest cases, compliance and in following the rules (stay home, stay safe) around COVID-19. Way to go Vermonters! Keep up the great work!
CRAFTY FOLKS For those who sew, or would like to sew, this link shows how to make home made masks.
https://www.cdc.gov/coronavirus/2019-ncov/downloads/DIY-cloth-face-covering-instructions.pdf
FREE MEALS CONTINUE FOR STUDENTS We continue to offer free meals to anyone 18 years of age and under, Monday, Wednesday and Friday. We deliver to multiple sites in Barre and in Barre Town. Please contact Lisa at lperrbsu@buusd.org or Ashley at asyoubsu@buusd.org for more details.
UPDATES For continuous updates on COVID-19 please refer to our SHS website spauldinghs.org and click on the tab COVID-19 Information. https://www.buusd.org/covid-19
COMMUNICATION WITH COUNSELORS School counselors can now text with you! If you want to "talk" with your school counselor- please email them directly with your cell phone number and your phone carrier (such as Verizon, T-Mobile, AT&T, etc). We can talk about personal stuff, answer questions about colleges and financial aid and overall just be a support for you! Hang in there and take care of yourselves!
SENIORS For our seniors, their last months as members of Tide Nation are forever changed, but they are not over. We are encouraging participation in our daily and weekly activities as outlined in the Captain's Log and Tide Pride: C-19 Version. We may include a new addition for seniors. Stay tuned for updates!
PHOTO CHALLENGE Students, please note the Photo of the Day Challenge on the Tide Pride C-19 website. If staff and students send Ms. Bonoyer pictures to post, she will enter your name into a drawing for however many days you send in pictures. The winner will receive a prize! tbonoshs@buusd.org
ART Are you bored and like art? Join us for Open Studio to share your art online and connect with other student artists. You may email us at mareashs@buusd.org or breatshs@buuds.org to request an invitation to the Open Studio Google Classroom!
HEALTH MATTERS Stay home and stay safe. Wash hands often with soap and water for at least 20 seconds. Use an alcohol-based sanitizer if soap and water are not available. Cough into a tissue or your elbow (not your hand), hen throw the tissue away and wash hands. Avoid touching your eyes, nose or mouth.
NAME THAT ACRONYM HOW = Habits of Work
CHROMEBOOK NOTES Update Zoom by following these directions: https://support.zoom.us/hc/en-us/articles/201362233-Where-Do-I-Download-The-Latest-Version-
If I shoot at the sun, I may hit a star. ~ P.T. Barnam