Tide Pride - SHS Daily Bulletin

Wednesday, January 22, 2020
Today is Hot Sauce Day

Follow us!
@shscrimsontide & @shsathleticsvt
@shscrimsontide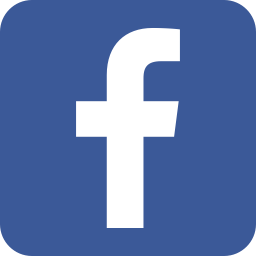 /shscrimsontide
HAPPY BIRTHDAY Robert Brown, Gabrielle Mathews, Erin Carter Tomorrow: Luke Knowles, Emily Lamberti, Alexander Richland-Pizano
WALKING GROUP Today, January 22, during Band B is our walking group.
SENIORS Do you need community service hours to graduate? Come to the Sort-a-Thon at the Vermont Food Bank to sort food and help out your community! Saturday, January 25 from 8:00 a.m. to Noon. Please contact Margo Austin at maustshs@buusd.org or stop by Room 208 by Thursday.
SHS DRAMA PRESENTS The 39 Steps: A Live Radio Play on Friday, January 24 at 7:00 p.m. at the SHS Auditorium. This is an exciting, 50 minute play with no intermission. Suggested donation is $5.00
PINK DAY Friday, January 24 in support of cancer awareness.
VERMONT YOUNG PLAYWRIGHTS Anyone interested in developing some creative writing skills is encouraged to sign up for Vermont Young Playwrights. This is a series of two all-day workshops where you will work with a visiting playwright to develop ideas for and write your own original 10-minute play. Three plays will be recognized at a festival in Burlington on May 20: one as an honorable mention, one as a cold reading, and one as a staged reading. This is a fun and engaging opportunity to try something new-- no experience required! We just ask that once you sign up, you are all in and come to both workshops (January 24 and February 19) and the festival, and do your best work. See Ms. Brennan with questions or to sign up.
A NIGHT TO SHINE A prom for special needs youth and adults 14 and up Friday, February 7 at the Barre Elks Club. Volunteers are needed to help set up, clean up, take pictures and be a buddy to participants at the event. Volunteers must participate in a mandatory training on January 25 from 10:00 a.m. to 2:00 p.m. at Faith Community Church in Barre. Interested? Please contact Chris Autry at cmautry1979@gmail.com
MAGIC THE GATHERING The Magic the Gathering club will host a booster draft (Theros Beyond Death) tournament on Thursday, January 30. The entry fee is $15. Space is limited and registration is advance is expected
LUMINARIA A Night of Hope is our community display of luminaria bags on Saturday, February 15 at the girls and boys hockey game. This is an effort to create a world with less cancer and more birthdays. Please consider donating $5.00 and create a bag for a loved one or a friend who has had cancer. Leave your bag with a student representative or with the Main Office by Thursday, February 13.
NAME THAT ACRONYM IT - Information Technology
CHROMEBOOK NOTES Please, please, please, use the chromebook case that was provided for you. We continue to see broken screens and on each occurrence we were told that they were not being kept in their case when they broke.
LUNCH Shepherd's Pie with Gravy (Traditional or Vegetable), Roasted Beets, Dinner Roll. Grill: Pigs in a Blanket with Tater Tots. Jamaican Wrap or Bowl.
Thursday: Homestyle Chicken, Vegetable Gravy, Biscuits and Roasted Carrots. Grill: Chicken Parmesan Sandwich, Fries. Mac and Cheese Bar.
The fact that I can plant a seed and it becomes a flower, share a bit of knowledge and it becomes another's, smile at someone and receive a smile in return, are to me continual spiritual exercises.
~ Leo Buscaglia