Tide Pride - SHS Daily Bulletin

Friday, December 13, 2019
Today is Hot Cocoa Day!

Follow us!
@shscrimsontide
@shscrimsontide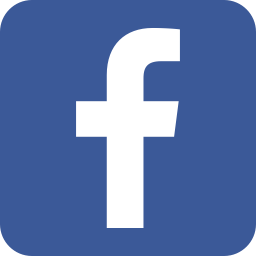 /shscrimsontide
HAPPY BIRTHDAY Alaina Rueda Weekend: Rebekah Fischman, Grady Chase
LIBRARY HAPPENINGS Looking for holiday ideas? Need some mindfulness fun? Join us in the library during Advisory A-C for our 7 Days of Cheer!
Friday 12/13: Origami Boxes
Tuesday 12/17 (All Day): Cricut Faux Winter Houses w/tea lights
Wednesday 12/18: Book Club party (closed)
Thursday 12/19: Paper Picture Frames
Friday 12/20: 3D Paper Garlands/Banners.
Mindfulness Activity available all day sponsored by the GSA: Friendship Bracelets.
CHROMEBOOK NOTES They are meant and built for school work folks. Not for gaming.
WORK BASED LEARNING is offering a series of Employee Panels for students interested in a specific career cluster. Please email or see Mrs. Carpenter by the noted dates so you can be issued a permission slip. Spaces are limited, thus permission slips must be returned in a timely manner; including the Teacher Consent form. Business, Finance, Marketing, Entrepreneurship, & Motorcycle Mechanics with Wilkins Harley Davidson on Wednesday, December 11 during Block 2 & AA. Innovation, Technology, and Design with Rothspeed Performance Chassis. For students interested in innovation, technology and design of performance vehicles, we will be touring the facility on Wednesday, January 7. See Mrs. Carpenter by Friday, December 13. Please get permission slip signed and returned by Friday, December 20 so you can attend and be guaranteed a spot.
VEGGIE VAN GO Tuesday, December 17 in the SHS Cafeteria. Please come on down and pick up free, fresh fruits and vegetables between 7:30 and 8:30 a.m. All are welcome!
ESSAY CONTEST Senator Sanders has launched his 10th annual State of the Union Essay Contest. This is an opportunity for Vermont high school students to describe what they think are the most pressing issues facing the United States and what they would do to solve them. Students submit 250-500 word essays on an issue they would prioritize if they were president. A panel of Vermont teachers will judge the essays based on students' ability to describe the issue and proposed solution. Senator Sanders will enter the top ten finalists' essays in the Congressional Record - the official archive of the United States Senate and House of Representatives. Additionally, in celebration of the tenth year of the contest, Sen. Sanders will invite the finalists to record videos about their essays to be posted on his official social media accounts.
DOLLARS FOR SCHOLARS All Vermont high school students are eligible to enter the Third Annual Vermont Archaeology Month High School Paper Contest. The winner will receive a $500 cash prize. The essay topic is "What has archaeology taught us about the relationship between humans and the natural environment." Submission deadline is January 10, 2020. Submission details are available at: https://vtarchaeology.org/paper-prize/
LUNCH Herb Roasted Chicken, Rice Pilaf, Roasted Squash. Grill: Fishwich, Potato Wedges. Nacho Bar.
Monday: Blueberry Pancakes, Ham, HOme Fries, Roasted Vegetables. Grill: Pulled Pork with Sweet Potato Wedges. Nacho Bar.
Find out who you are and be that person. That's what your soul was put on this Earth to be. Find that truth, live that truth and everything else will come. ~ Ellen DeGeneres