Tide Pride - SHS Daily Bulletin

August, 2020
Today is a Great Day to Enjoy Life!

Follow us!
@shscrimsontide & @shsathleticsvt
@shscrimsontide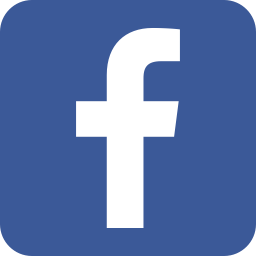 /shscrimsontide
SENIORS, WISH TO PURCHASE CHROMEBOOK? Please submit a $10 check made out to BUUSD and mail to: Barre Unified Union School, Attn: Ashley Young, 120 Ayers Street, Barre, Vermont 05641.
Seniors who do not wish to purchase their assigned device must return their chromebook today! A drop box is available at the main office.
FRESHMEN ORIENTATION For the incoming class of 2024 we will be holding Freshmen Orientation of Friday, August 28. We will be mailing more detailed informational packets to all families soon!
VIRTUAL VIDEO Our special graduation video can be viewed by visiting our website. Please all join us and share in this special event!
MESSAGE TO OUR GRADUATES If you missed the SHS message to seniors which aired on June 15 on WCAX Channel 3, simply click on this link to view it now. https://www.wcax.com/content/misc/2020-Graduates-Spaulding-Union-High-School-571191251.html
VOLUNTEERS NEEDED The Red Cross is seeking volunteers to support blood drives in Vermont communities. Contact Erica Fuller at (802) 735-8842 or Erica.Fuller4@redcross.org if you are interested in helping out.
LIBRARY HAPPENINGS You can request books from the library! Please go to the library website or the Tide Pride C-19 Library page to see the procedure and to request books.
CRAFTY FOLKS For those who sew, or would like to sew, this link shows how to make home made masks.
https://www.cdc.gov/coronavirus/2019-ncov/downloads/DIY-cloth-face-covering-instructions.pdf
FREE MEALS CONTINUE FOR STUDENTS We continue to offer free meals to anyone 18 years of age and under, Monday, Wednesday and Friday. We deliver to multiple sites in Barre and in Barre Town. Please contact Lisa at lperrbsu@buusd.org or Ashley at asyoubsu@buusd.org for more details.
UPDATES For continuous updates on COVID-19 please refer to our SHS website spauldinghs.org and click on the tab COVID-19 Information. https://www.buusd.org/covid-19
COMMUNICATION WITH COUNSELORS School counselors can text with you! If you want to "talk" with your school counselor- please email them directly with your cell phone number and your phone carrier (such as Verizon, T-Mobile, AT&T, etc). We can talk about personal stuff, answer questions about colleges and financial aid and overall just be a support for you! Hang in there and take care of yourselves!
NAME THAT ACRONYM FP = Flexible Pathway
CHROMEBOOK NOTES Update your chromebook (includes policies and Zoom) by simply logging off your chromebook and then log back in.
You must be the change you wish to see in the world. ~ Mohondas Ghandi