Tide Pride - SHS Daily Bulletin
Monday, October 26, 2020
Today is Pumpkin Day
♦♦♦♦ ♦ ♦♦♦♦
Follow us!
@shscrimsontide & @shsathleticsvt
@shscrimsontide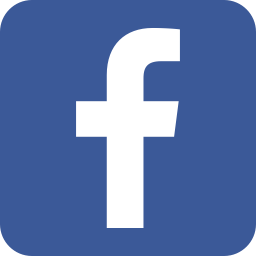 /shscrimsontide
HAPPY BIRTHDAY! Jaime Bates Tomorrow: Faith Perreault, Devon Desjardins, Brandy Lussier
CAPTAIN'S LOG Assistant Principal Ferland continues to craft his fabulous daily log for students view it here!
JUNIORS & SENIORS Be informed, be engaged, and be active in your future. Please join VSAC and our very own, alum, Lauren Hood in a workshop to help you with your college process. Click on this link to Wednesday Workshops to be held October 28 meet.google.com/pow-cdhh-woh The workshops are from 9:30 to 10:00 a.m. In addition, feel free to contact Lauren Hood at hood@vsac.org
FOR 10th GRADERS Interested in learning more about leadership? You can apply to attend this HOBY conference over Memorial Day in May. Typically this event is held on a college campus over 3 days with students from all over Vermont. Due to the pandemic, HOBY has moved to an online format. It will be two days on a virtual conference with other student leaders. HOBY Vermont is the local chapter of HOBY International. Throughout the seminar, HOBY VT helps students to discover their leadership potential and refine their skills to enact positive change in their communities. The HOBY curriculum allows students to grow as individuals and develop their own leadership style through hands-on activities, guest speakers, and volunteer service. For more information please contact Dr. Laurie Berryman in the school counseling office: lberrshs@buusd.org
COLLEGE VISITS THIS WEEK College Admissions Counselors from Hult International Business School, Fisher College, Syracuse University, and St. John's College (Santa Fe) are virtually visiting Spaulding High School this week. Sign up to meet with the college representatives through SCOIR (on dashboard, scroll down and on the right hand side you can see Upcoming Visits & Office Hours. Interested students may sign up for the visit on this site by clicking "Count Me In").
T-SHIRT FUNDRAISER Held by the National Honor Society. Check your emails for details about entering their design contest and ordering your t-shirt. There will be fabulous prizes to those who enter a design!
UVM BOUND? For those interested in UVM this Fall, especially the College of Engineering & Mathematical Sciences Program, please join fellow SHS Alum, Genevieve Anthony who is their Assistant Director of Student Services and College Registrar. In the past, we have gone on campus, participated in a tour, checked out their classrooms, and enjoyed lunch on campus, so you can gain a sense of student life, but also get a sense of what a large campus is like. Unfortunately, we are doing a virtual version and including past SHS grads, so they can share their stories with you too. If interested, please reach out to LaFran at mlafrshs@buusd.org by Friday, November 6, so you can be added to the Virtual Presentation and meeting.
DRAMA CLUB or IMPROV CLUB? Are you interested in joining? Please contact Ms. Gaudreau via email if you wish to join! mgaudshs@buusd.org
KEY CLUB is starting! Please join us virtually through Google Meet every Tuesday from 12:30 to 1:00. Reach out to Ms. Mishkit for information regarding the links. Current members can find the link in the Google Classroom. This is a great way to get your required community service hours!
2020 GRADUATES - PURCHASE CHROMEBOOK Please submit a $10 check made out to BUUSD and mail to: Barre Unified Union School, Attn: Ashley Young, 120 Ayers Street, Barre, Vermont 05641. Seniors who do not wish to purchase their assigned device must return their chromebook today! A drop box is available at the main office.
NAME THAT ACRONYM HOBY = Hugh O'Brian Youth Leadership
CHROMEBOOK NOTES Update your chromebook by simply logging off your chromebook, shut down (not just shutting the door, shut down) and then log back in.
LUNCH MENU Option 1: Pizza Sticks with Marinara Sauce, Corn, Orange. Option 2: Spaghetti and Meatballs, Broccoli, Bread Stick.
If someone thinks that peace and love are just a cliche that must have been left behind in the 60's, that's a problem. Peace and love are eternal. ~ John Lennon