Tide Pride - SHS Daily Bulletin

Tuesday, February 11, 2020
Today is Peppermint Patty Day!

Follow us!
@shscrimsontide & @shsathleticsvt
@shscrimsontide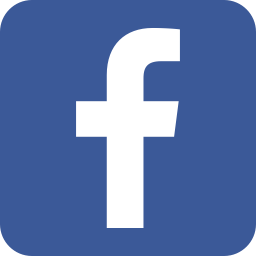 /shscrimsontide
HAPPY BIRTHDAY Samantha Philbrook, Tristan Paligo
MODIFIED SCHEDULE Tuesday, February 11 - Office Hours day.
POETRY OUT LOUD Wednesday, February 12 at 1:00 p.m. in the SHS Aud.
I MATTER YOU MATTER DAY Is Wednesday, February 12, hosted by Interact. Share a coin, tell someone why they matter, take a quote, pass on the message!
BOOK CLUB REMINDER Don't forget our Book Club meets Wednesday during Band C to discuss our Green Mountain Book Award selection and discuss some fun YA Book to Film adaptations being released in the coming year like All the Bright Places by Jennifer Niven. All are welcome!
SPIRIT DAY Friday will be Green Day for Spirit Day, commemorating Mental Health Awareness Week. Please wear green to show your support!
STUDENT REMINDER Takeout deliveries may not be received at school. The delivery will be refused and the order will be returned to the restaurant. We are not responsible for any costs incurred by the student for violations.
LIBRARY HAPPENINGS Need a small token for your Valentine? Be on the lookout for fun activities in the library during advisory Thursday and Friday to come and make simple cards for friends, family or your significant other. Also, don't forget to come and check out our interactive Kindness Board. Write a note of Kindness for all in our Spaulding Community.
STUDENT COUNCIL Please be reminded that you are encouraged to attend our Thursday meetings in the Auditorium during Band C!
LUMINARIA A Night of Hope is our community display of luminaria bags on Saturday, February 15 at the girls and boys hockey game. This is an effort to create a world with less cancer and more birthdays. Please consider donating $5.00 and create a bag for a loved one or a friend who has had cancer. Leave your bag with a student representative or with the Main Office by Thursday, February 13.
WORKSHOP WEDNESDAY The dates for the Flexible Pathways and Financial Aid Award Letter workshops have changed. Please make note: The Flexible Pathways workshop is Wednesday, February 19 during Advisory Bands A & B.The Reading Financial Aid Award Letters Workshop is Wednesday, March 11 during Bands A & B. QR codes are updated and working and students can sign up through scanning the code or visiting the Guidance office.
VERMONT YOUNG PLAYWRIGHTS All-day workshop to be held on Wednesday, February 19.
ASVAB TESTING Hosted at SHS on Wednesday, February 19 from 12:00 to 3:00 in the E classroom (off the Library). Please also note that the test interpretation will be on March 4 at noon. Students can sign up in Guidance with Anna Ryan.
SENIORS Applications are now available for the SHS In-House Scholarships. Please note the link below as well as on the SHS website under "Academics, Counseling/Guidance" tabs and also in the Guidance office. This one application makes you eligible for over 50 scholarships! There are scholarships for academic merit, athletic achievement, business, the arts, music, community service, education, law, medicine, engineering, natural resources, and non-college post-secondary education. To be considered for any of these scholarships, you must submit a hard copy of the completed In-House Scholarship application to Ms. Ryan in the Guidance office by 3:00 p.m. on April 10. Late applications will not be accepted. Don't wait until the last minute! The Reynolds, York, Bogni and supplemental applications are also available. Please contact Mr. Lewis with questions.
https://www.spauldinghs.org/academics/counselingguidance-office
SUMMER READING BOOKS Yes, it is that time of year again! Please return your overdue summer reading books so that you can get your first choice. know of a good book you think others would love too? See Ms. Smith in the Library with your suggestion.
NAME THAT ACRONYM CIP = Continuous Improvement Plan
CHROMEBOOK NOTES Use your chromebook on an even surface. Uneven surfaces might cause your chromebook to fall.
LUNCH Grab and Go Lunch: Salads, Sandwiches, Burgers, Pizza.
Wednesday: Beef Chili, Sweet Potato Black Bean Chili, Cornbread, Toppings. Grill: Grilled Turkey, Cheddar, Apple, Croissant, Fries. Bola Meatball Bar.
Shoot for the moon and if you miss you will still be among the stars. ~ Les Brown