Tide Pride - SHS Daily Bulletin

Friday, February 14, 2020
Today is No One Eats Alone Day!

Follow us!
@shscrimsontide & @shsathleticsvt
@shscrimsontide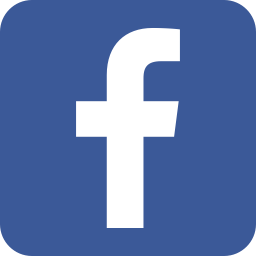 /shscrimsontide
HAPPY BIRTHDAY Olivia Garneau, Holden Lucey, Gretchen Singer Weekend: Trevor Arsenault, Corey Boardman, Olivia Rousse, Laurie Berryman, Jan Trepanier
KUDOS Congrats to Willem Pontbriand for a very decisive victory in the Magic the Gathering Tournament, with a strong second place for Logan Bristow!
SPIRIT DAY Today is Green Day, commemorating Mental Health Awareness Week. We hope you wore green to show your support!
LIBRARY HAPPENINGS Need a small token for your Valentine? Come on in to make simple cards for friends, family or your significant other. Also, don't forget to come and check out our interactive Kindness Board. Write a note of Kindness for all in our Spaulding Community.
SPAGHETTI DINNER Join us in the SHS Cafeteria and the Lunch Box today from 5:00-7:00 pm. This CVCC Building Trades fundraiser (in conjunction with Culinary Arts) is for their trip to Louisiana where they will provide community service building projects. The dinner is $10 for adults and $3.00 for kids under 12. RSVP to scaprcvvc@buusd.org. Walk-ins are welcome.
LUMINARIA A Night of Hope is our community display of luminaria bags on Saturday, February 15 at the girls and boys hockey game. This is an effort to create a world with less cancer and more birthdays. Please consider donating $5.00 and create a bag for a loved one or a friend who has had cancer. Leave your bag with a student representative or with the Main Office by Thursday, February 13.
COMMUNITY SERVICE Earn Community Service by putting up quotes and beautifying Spaulding High School over February our break. Come see Margo Austin in Room 208 if you are interested.
WORKSHOP WEDNESDAY The Flexible Pathways workshop is Wednesday, February 19 during Advisory Bands A & B in Room 208. The Reading Financial Aid Award Letters Workshop is Wednesday, March 11 during Bands A & B. QR codes are updated and working and students can sign up through scanning the code or visiting the Guidance office.
VERMONT YOUNG PLAYWRIGHTS All-day workshop to be held on Wednesday, February 19.
ASVAB TESTING Hosted at SHS on Wednesday, February 19 from 12:00 to 3:00 in the E classroom (off the Library). Please also note that the test interpretation will be on March 4 at noon. Students can sign up in Guidance with Anna Ryan.
ALL STUDENTS Anyone interested in meditation? Calm your mind, focus your attention before heading off to your busy day. I am offering a weekly meditation period during the AM Block, starting Thursday, March 5 in Room 206, The CoVE. We meet at 7:35 a.m. and will meditate from 7:40 to 8:10. Beginners encouraged. See you there. Saul Gresser
SENIORS Applications are now available for the SHS In-House Scholarships. Please note the link below as well as on the SHS website under "Academics, Counseling/Guidance" tabs and also in the Guidance office. This one application makes you eligible for over 50 scholarships! There are scholarships for academic merit, athletic achievement, business, the arts, music, community service, education, law, medicine, engineering, natural resources, and non-college post-secondary education. To be considered for any of these scholarships, you must submit a hard copy of the completed In-House Scholarship application to Ms. Ryan in the Guidance office by 3:00 p.m. on April 10. Late applications will not be accepted. Don't wait until the last minute! The Reynolds, York, Bogni and supplemental applications are also available. Please contact Mr. Lewis with questions.
https://www.spauldinghs.org/academics/counselingguidance-office
SUMMER READING BOOKS Yes, it is that time of year again! Please return your overdue summer reading books so that you can get your first choice. know of a good book you think others would love too? See Ms. Smith in the Library with your suggestion.
NAME THAT ACRONYM CIP = Continuous Improvement Plan
CHROMEBOOK NOTES Use your chromebook on an even surface. Uneven surfaces might cause your chromebook to fall.
LUNCH Brunch for Lunch: Apple Cinnamon French Toast, Scrambled Eggs, Sausage Links, Maple Carrots. Grill: Fish Sandwich & Fresh Cut Fries. Nacho Bar.
Monday: Popcorn Chicken Bowl (Peas, Mashed Potatoes, Gravy, Corn, Cheddar Cheese) with a Dinner Roll. Grill: Philly Cheese Steak & Sweet Potato Fries. Mexican Rice Bar.
Shoot for the moon and if you miss you will still be among the stars. ~ Les Brown