Tide Pride - SHS Daily Bulletin

Thursday, April 9, 2020
Today is Cherish an Antique Day

Follow us!
@shscrimsontide & @shsathleticsvt
@shscrimsontide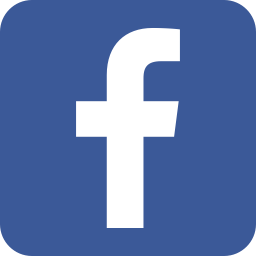 /shscrimsontide
HAPPY BIRTHDAY Kyree Hutchinson Tomorrow: Gavin LaFountain, Kylee Turner, Katie Jankowski
KUDOS Congratulations to our Valedictorian, Beth Poirier and to our Salutatorian, Gavin Glosser! Beth and Gavin are in good company as 10 of their classmates achieved a cumulative GPA of over 4.0 and 30% of the senior class received a 3.5 or greater! Fabulous work everyone!
SENIORS - SCHOLARSHIPS Applications are due by 3:00 p.m. this Friday, April 10. Please note the link below for our SHS In-House Scholarships as well as on the SHS website under "Academics, Counseling/Guidance" tabs and also in the Guidance office. This one application makes you eligible for over 50 scholarships! There are scholarships for academic merit, athletic achievement, business, the arts, music, community service, education, law, medicine, engineering, natural resources, and non-college post-secondary education. To be considered for any of these scholarships, you must submit your Google Doc to Ms. Ryan in Guidance at aryanshs@buusd.org Late applications will not be accepted. Don't wait until the last minute! The Reynolds, York, Bogni and supplemental applications are also available. Please contact Mr. Lewis with question
https://www.spauldinghs.org/academics/counselingguidance-office
CRAFTY FOLKS For those who sew, or would like to sew, this link shows how to make home made masks. https://www.cdc.gov/coronavirus/2019-ncov/downloads/DIY-cloth-face-covering-instructions.pdf
FREE MEALS CONTINUE FOR STUDENTS We continue to offer free meals to anyone 18 years of age and under, Monday, Wednesday and Friday. We deliver to multiple sites in Barre and in Barre Town. Please contact Lisa at lperrbsu@buusd.org or Ashley at asyoubsu@buusd.org for more details.
UPDATES For continuous updates on COVID-19 please refer to our SHS website spauldinghs.org and click on the tab COVID-19 Information. https://www.buusd.org/covid-19
CAPTAIN'S CORNER Keep updated on all things Tide Nation as we battle the C-19 virus! Check out my daily posting, Captain's Log, and many other features in the Tide Pride: C-19 Edition using this link: https://docs.google.com/document/d/1pxn7owARH9EpEItTzb1UMop2JiWFixWKR2x--D1ESoc/edit
PROGRESS REPORTS Monday, April 6 was progress report day. Students, check your email. Direct questions about academic progress and expectations to your classroom teacher.
COMMUNICATION WITH COUNSELORS School counselors can now text with you! If you want to "talk" with your school counselor- please email them directly with your cell phone number and your phone carrier (such as Verizon, T-Mobile, AT&T, etc). We can talk about personal stuff, answer questions about colleges and financial aid and overall just be a support for you! Hang in there and take care of yourselves!
SENIORS For our seniors, their last few months as members of Tide Nation are forever changed, but they are not over. We are encouraging participation in our daily and weekly activities as outlined in the Captain's Log and Tide Pride: C-19 Version. We may include a new addition for seniors. Stay tuned for updates!
PHOTO CHALLENGE Students, please note the Photo of the Day Challenge on the Tide Pride C-19 website. If staff and students send Ms. Bonoyer pictures to post, she will enter your name into a drawing for however many days you send in pictures. The winner will receive a prize! tbonoshs@buusd.org
ART Are you bored and like art? Join us for Open Studio to share your art online and connect with other student artists. You may email us at mareashs@buusd.org or breatshs@buuds.org to request an invitation to the Open Studio Google Classroom!
HEALTH MATTERS Wash hands often with soap and water for at least 20 seconds. Use an alcohol-based sanitizer if soap and water are not available. Cough into a tissue or your elbow (not your hand), hen throw the tissue away and wash hands. Avoid touching your eyes, nose or mouth with unwashed hands. Avoid contact with people who are sick and stay home when you are sick. Keep students home if temperature is above 100.0 F or they report not feeling well, appear weak or ill.
COMMUNITY SERVICE HOURS OPPORTUNITIES Saturday, May 9 - sort trash at the Barre Town facility to benefit Project Grad! Sign up for two shifts 7:00 am - 10:30 or 10:00 am - 2:00 pm. Interested? Please contact Spaulding senior Gavin Glosser at 20gavgloss@buusd.org. Child Care Volunteer(s) Needed! Wednesdays from 5:30pm-7:30pm. Barre Turning Point Center, 489 N. Main Street, Barre, March 11 - May 27. Free meal provided at each session! Interested? contact Amber Menard (802) 552-4274 or amenard@pcavt.org.
SUMMER READING BOOKS It's that time of year again! Please return your overdue summer reading books so that you can get your first choice. Do you know of a good book you think others would love too? See Ms. Smith in the Library with your suggestion.
VEGGIEVANGO Wednesday, April 22 at our meal distribution sites.
NAME THAT ACRONYM 1:1 = This notation indicates 1 chromebook per student
CHROMEBOOK NOTES Please avoid flexing your chromebook and always hold it with two hands.
The best and most beautiful things in the world cannot be see or even touched - they must be felt with the heart. ~ Helen Keller